A large community hospital in Central PA is excited to welcome additional gastroenterologists to their practice. The hospital is a 400-bed regional health care system providing care to residents of a six-county service area in central Pennsylvania. They are a level II trauma center, regional oncology center, and a JCAHO-certified stroke center. The Health System's medical staff is comprised of approximately 400 primary care physicians and specialists.
Position Highlights:
• General GI opportunity, though those with advanced endoscopy interests can be accommodated.
• Position will be a mix of outpatient, inpatient and procedures.
• While there is currently a six month wait, the incoming physician will help build and shape the practice.
• Plan is to grow to three gastroenterologists and three NP/PA.
• Opportunity for a physician to have Medical Director title.
• Call will be 1:3 but there is an opportunity to take more call for additional compensation, if desired.
• Compensation will be well above the national median.
• H1B and J1 visa sponsorship is available.
Location Description:
Central Pennsylvania is a region of great charm and natural beauty, offering a diverse array of opportunities for those considering a move. With its rolling hills, lush valleys, and picturesque landscapes, the region boasts an idyllic setting that is sure to captivate nature enthusiasts. You'll find yourself surrounded by numerous state parks and forests, providing ample opportunities for hiking, camping, fishing, and other outdoor activities. Central Pennsylvania is also home to the famous Appalachian Trail, offering breathtaking vistas and a chance to embark on an epic hiking adventure. One of the region's greatest assets is its strong sense of community. Central Pennsylvania is known for its friendly and welcoming residents who take pride in their local traditions and festivals. Whether it's attending a county fair, participating in community events, or cheering for the local sports teams, you'll quickly find yourself embraced by a warm and supportive network.
I'm interested in this position
Position #4443-1
Specialty:

Gastroenterology
Subspecialty:

General Gastroenterology
Compensation:

$600,000 - $700,000
Region: Northeast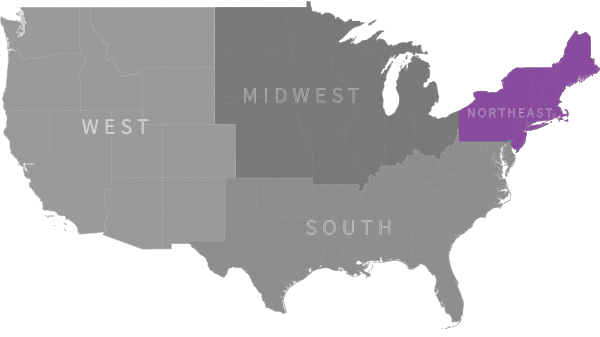 Ready to talk with our recruiting specialists?
Chat with us:
Use the Chat / Help Button below