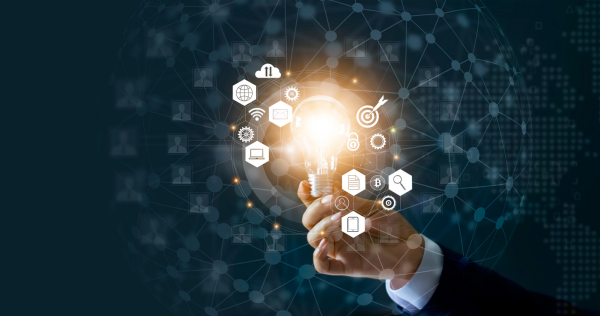 Our dedicated teams of neurosurgery, neurology, urology, and Advanced Practice Provider recruiters are eager to help you! We work hard to align our interests with yours through our Search Services Agreement, and to keep our fees competitive and predictable while providing the high-touch, effective service for which we are known. If you engage us, we adopt you as part of our work family, and we consider it our utmost responsibility to do whatever we can to fill your position with the right person for your program!

Physician (Neurosurgery, Neurology, and Urology) Searches
Our Search Services Agreement for neurosurgery, neurology, and urology includes a retainer to engage us and ensure you are committed to using our service to fill your position, a marketing fee to compensate us for our time and expenses every six months, and a fulfillment fee to reward ultimate success. This aligns our interests with yours, provides us with the funds necessary to launch the search and market your positions effectively, and ensures you that a large portion of the fee structure is also based on fulfilling our promise to you.
Are You Wary of Paying a Retainer?
We understand. We treasure our relationships with our clients. Our business has thrived because of referrals from neurosurgeons, neurologists, and in-house recruiters who believe that our high-touch methodology produces the best results. Don't take our word for it when we say we are committed to your success. Ask our many, many clients if they are happy with us and if they would use us again.
Physician Assistant and Nurse Practitioner Searches (Advanced Practice Providers) for Neurosurgery and Neurology Practices
Our Advanced Practice Provider recruiting structure consists of a contingent contract with 50% of the fee due when the candidate signs their contract and 50% due when your Advanced Practice Provider starts work.
We specialize in recruiting neurosurgeons, neurologists, urologists, Physician Assistants/Nurse Practitioners to work with neurosurgery and neurology programs. In addition to clinical positions, we also hire physician executives.
Not sure how to solve your call coverage issue, your inpatient neurology need, or reduce your wait times to see a physician? Unsure if you should recruit an interventional neurologist or an endovascular neurosurgeon? Not sure what your practice needs? We would love to talk to you about your situation and help you solve your problem. Let's talk!
If we have the privilege of working with you, the following services are included in our fees:
Pre-Recruiting Consulting, Research, and Opportunity Vetting: We speak with all of the stakeholders and our proprietary, subspecialty-specific strategic planning questions to learn everything we can about your practice opportunity and brainstorm solutions to any major recruitment challenges.
Create and Polish Marketing Materials: Once we understand your opportunity fully, the things that make it sparkle, your unique challenges, and who would be a good fit, we prepare marketing materials to bring your opportunity to market.
Personal Networking and Detailed Research to Develop the Candidate Pool: We will first reach out to the active candidates we know who meet your search parameters. We also will reach out to our personal contacts who, based on your needs and their position and experience, are likely to have meaningful recommendations about candidates for you. At the same time, our researchers will use our own very detailed database to pull lists of ALL potential candidates who meet your search parameters. Our networking and lists will serve as the basis of our targeted marketing campaign to find you the best possible candidate pool. When research interests and productivity or leadership are important to your position, we can overlay our own database research with additional research from PubMed and conference faculty presentations.
Recruiting--Old-School Methodology Meets Modern Technology: At RosmanSearch, we believe that working hard to make a personal connection never goes out of style. Our recruiters are trained to make appropriate connections when reaching out to candidates on your behalf by email and cell phone whenever possible, based on information we have researched about the prospect. This customized, individualized approach is much more time-consuming than mass email campaigns or internet advertising, but it results in many more meaningful conversations!
Deep-Dive Telephone Consults: When speaking with interested candidates on your behalf, we dig deep in our conversation with them to learn more about their interests, their work experiences, their professional and personal goals, to determine if there is really a good potential match for the opportunities we are representing.
Candidate Presentation: As we find candidates who are interested and appear to be a good potential match after our deep-dive conversation, we will send you their CVs and a detailed description of the candidate.
Site Visit Planning: As you talk to candidates and determine which ones to bring in for in-person visits, we would love to assist in planning the itinerary to ensure everything goes smoothly. We can help suggest best practices to make your valuable candidates feel particularly welcome!
Reference Checking: We always want to make sure that we know everything possible about a candidate prior to you making an offer. We have developed deep relationships with many physicians over the years and they trust us with critical information. We always share everything we learn with you so you can make the best decisions possible for your practice.
Offer Stage: We are here to help everything go smoothly! At times, that means being right in the middle of the deal helping the candidate understand what is being offered. Other times it means letting the hiring manager and the candidate develop their own relationship and working through the agreement. We are very good at reading situations and helping in the way that suits you best.
Negotiation Support: We try to help both the candidate and the practice focused on the big picture, and not get lost in contract details that aren't deal-breakers and may not be able to be changed. We help our candidates to understand how to work with their lawyers so that the lawyer doesn't accidentally blow things up.
Keeping Things on Track for a Successful Start: Once you have a signed contract, we want to make sure that licensure and onboarding are smooth sailing! We remind your new hire to apply for their license on time. We check in with your new hire after they start, and if things aren't going smoothly, we do our best to problem-solve before the problem escalates.
Our goal: Happy repeat customers! We hope you will become one of our clients who comes back to us time and time again as your program grows.