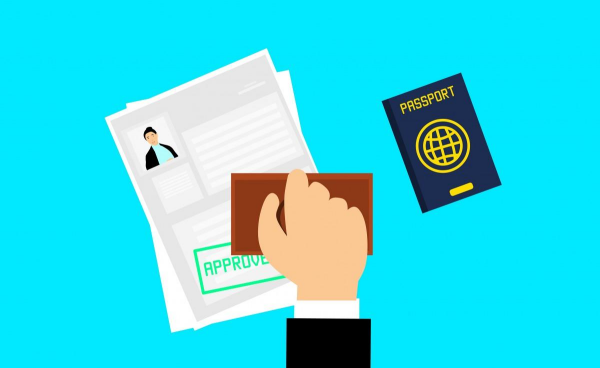 If you are a J-1 Visa holder finishing your medical training in the United States, first of all, congratulations! If you have questions about how to secure a full-time position following your residency or fellowship, we would love to help! We're not immigration attorneys so please consult an attorney for any questions about your specific situation. Below is some information that we hope you will find helpful as you embark on your job search.
Once you complete your training on a J-1 Visa, you are typically obligated to return to your country of residence for two years before you are able to acquire an H-1B Visa (temporary work) or Green Card to work in the United States. If you are unable to return to your home country or prefer not to, there are practices in the United States that serve under-served populations and can offer waivers to this requirement. These J-1 Visa Waivers are limited in several ways and it might be helpful to understand some of these limitations.
Locations: The practice that you work for will need to be in a location that is serving an under-served population. The United States Government designates which areas of the country are medically under-served. Some criteria that are used to determine which areas are under-served are having too few primary care providers, high infant mortality, high poverty or a high elderly population to name a few. Generally, locations that are designated Medically Under-served Areas (MUAs). are hospitals in rural areas and cities that are further away from large metropolitan hubs, though this may not always be the case. Areas that you may believe to be under-served may not qualify, and even if a city is under-served, only portions of the city may qualify for the J-1 waiver program. Conversely, areas that may be densely populated may actually be medically under-served based on the population. The earlier you talk to someone at the practice about their status and ability to offer the waiver, the better!
Number of Positions: Each state specifically has 30 J-1 Visa Waivers that it is permitted to give to its medical facilities as determined by the U.S. Department of State. In some states, these waivers may be pre-designated for certain specialties other than your own. In other words, even if a hospital serves an under-served area, it's possible that it might not be able to support a J-1 Waiver for your specialty. There are other programs such as the Delta Regional Authority and the Appalachian Regional Commission that also offer waivers and may not have the same limits. If you're unsure about the ability of the practice to offer a waiver, discussing it with them sooner rather than later is always a good idea.
Timeline: The timeline for non-U.S. citizen physicians seeking full-time positions may be slightly different than U.S. Citizens or Green Card holders due to the added immigration paperwork. Each year in the Fall, each state reviews J-1 Visa Waiver requests for the following year. In most states, the list of requests for the visa waivers far exceeds the number of waivers they are able to allot. Ideally, if you are seeking a J-1 Visa Waiver, you will have had your job offer and paperwork completed long before September of your last year of training so that your paperwork is some of the first the department reviews. Our recommendation is to have a signed contract with a practice that can offer a J-1 Visa Waiver by June, one year prior to the end of your training. This timing gives the hospital's immigration attorney plenty of time to complete the paperwork and get it submitted.

In our experience, we have seen physicians expecting J-1 Visa Waivers have their job offers rescinded if the state runs out of J-1 Visa Waivers, which has caused physicians to need to apply for new positions, very close to the end of their training.
Each state has its own guidelines for how its waivers are disbursed to health systems and this causes specific states to be notoriously difficult for physicians to obtain visa waivers. Let us know if you have questions about specific states and we are happy to share what we have seen for physicians seeking waivers in that state. Again, we're not immigration attorneys and there may be exceptions so please make sure you consult an attorney who specializes in immigration.

Flexibility: Given the limited nature of J-1 Visa Waivers available, flexibility is important to help you have the greatest number of opportunities available to you. If you are seeking an academic epilepsy position in one particular state, this may be too narrow of a search to maximize your ability to receive a waiver. We recommend flexibility if at all possible so you end up with a few options and can make your best choice (with plenty of time!).
Each year we work with hospitals that are able to offer a J-1 Visa Waiver to physicians and are happy to speak to you to share more details. You can explore our current opportunities that offer J-1 Visa Waivers below, or give us a call at (216) 906-8188.
Current Neurology Opportunities that can offer J-1 Visa Waivers
Additional External Resources
United States Department of State J-1 Information
United States Department of State J-1 Visa Waiver Website
Appalachian Regional Commission Which Areas are Medically Under-Served?