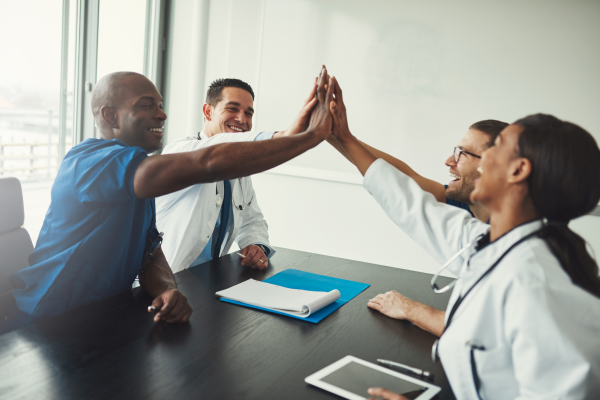 View Advanced Practice Provider Positions
RosmanSearch is pleased to offer recruitment services specifically geared to the Nurse Practitioner and Physician Assistant community, and we specialize in recruiting Nurse Practitioners and Physician Assistants for Neurosurgery and Neurology practices. We can help you find the right Nurse Practitioner or Physician Assistant job in a community hospital, private practice, or academic medical center. Let us know where you would like to be, and we will do our best to find a wonderful position in your desired location.
If you want to be in a particular area, and you are interested in more than just neurosurgery or neurology jobs, we can still help by asking our clients and friends in your desired area whether they have a need for someone with your interests.
We can also help you negotiate your compensation package and give you valuable information about current offers we are seeing for the type of Nurse Practitioner position or Physician Assistant position you are considering.
Neurosurgery PAs and NPs:
If you are interested in neurosurgery NP or PA jobs or neurology NP or PA jobs, you are in luck! We have special expertise in finding Neurosurgery and Neurology positions for PAs and NPs.
Our expert recruiters can help you find job opportunities as a neurosurgical first-assist, a clinic focused Neurosurgery PA or Neurosurgery NP, or as an invaluable help to patients in need at trauma and stroke centers.
Neurology PAs and NPs:
PAs and NPs who want to focus on neurology can rely on us for help navigating the ins and outs of working inpatient or outpatient, working out a favorable schedule, the pros and cons of working in various practice environments and subspecialties, and how to make sure your compensation is competitive and fair.
Job Placement for all PAs and NPs:
We know that many PAs and NPs with an interest in neurosurgery or neurology are also interested in other fields. Location is a top priority for many of our PA and NP candidates. While we have special expertise in recruiting for neurosurgery and neurology PAs and NPs, we can help you inquire about jobs in areas of interest to you, regardless of your specialty interests.
We LISTEN to you as you consider new job opportunities.
We discuss your job priorities and make sure you know about the job opportunities we represent that may be of interest to you.

We can help you understand the recruitment process.

We can help you understand how to make the most of your job interviews and evaluate your job offers.
We will always do our best to help you…and if we don't have the right job right now, we can contact practices and hospitals in your area of interest to see if we can find you what you want. If you are interested in finding a new position or have any questions about the job market or how to ensure your compensation is competitive, let's talk.
Please let us know the best way to contact you and we will be in touch right away!