Rapidly-Expanding Medical Center near NYC is seeking an ABNS BE/BC endovascular neurosurgeon to replace an endovascular neurosurgeon in the community who is leaving. The new hire will join a well-established, multi-disciplinary private practice and practice at two hospitals with growing endovascular/stroke capabilities. The new hire must be able to perform aneurysms, AVMs, Stroke-Thrombectomy and provide Stroke Call Coverage. Support also available for a neurosurgeon with neurosurgical oncology interests.
The Medical Center is undergoing significant development in 2018-2020. The new endovascular neurosurgeon will have the opportunity to work with two medical groups including neurologist and neurosurgeons. Together, the Neuro Team will build a thrombectomy capable primary stroke service from the ground up adding to the Gold Plus Status of the hospital's current stroke designation.
Practice Highlights:
*Anticipated 1st year case volume greater than 200 cases
*Existing endovascular volumes 100+ per year
*Current Endovascular Neurosurgeon's vascular case mix 90% endovascular and 10% open
*Moderate trauma levels (mostly non-operative); only 5-10 admissions per year. Patients go to trauma service
*Call schedule 1/6; practice shares neurosurgery call with three neurosurgeons outside of the group
*Vascular call shared with IN/head of stroke and an interventional radiologist - Q3
*ER call 1/5; mostly consultative
*Peds coverage is mainly for UP shunts and minor trauma
*Research opportunities through collaboration with Departments of Surgery, Medicine and Neurology on multiple clinical studies
*Opportunities to teach PAs and surgery residents
*Highly developed referral system established. Practice has physical therapists, pain management, neurology and orthopedic surgeons referring within the practice; 3 neurologists inside group, and 6 + outside group aggressively treating stroke and referring cases
*600,000 population catchment
*Multi-disciplinary environment with a focus on quality
*Ancillary income opportunities. Partners have invested in MRI, real estate, urine/tox machine, surgery center, etc.
Area Highlights:
Fast-growing city featuring a variety of cultural offerings and significant new development. Home seekers benefit from diverse and relatively affordable housing choices including neighborhoods of charming Victorians and many new residential constructions, including new ecofriendly apartments. Residents enjoy an abundance of cozy cafes, bistros and rustic Italian restaurants and a rapidly-growing restaurant scene. The city offers some of the best schools in the area, with private and public school options. With the world-class architecture, cultural amenities and excitement of NYC also nearby, the city is an enviable place to practice and live.
I'm interested in this position
Position #2688-1
Specialty:

Neurosurgery
Subspecialty:

Endovascular
Region: Northeast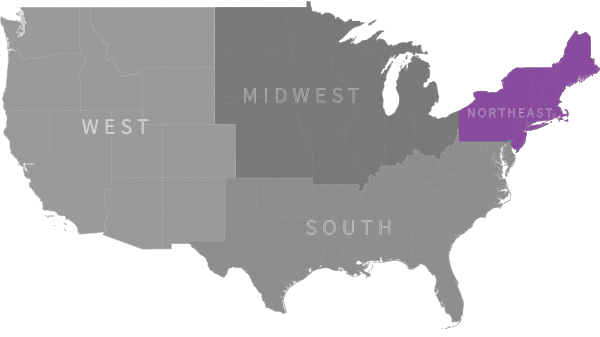 Ready to talk with our recruiting specialists?
Chat with us:
Use the Chat / Help Button below