An academic medical center in the south is growing and adding several neurosurgeons to its existing faculty, including a spine focused neurosurgeon, a dual vascular trained neurosurgeon, a neuro-oncology neurosurgeon and a trauma neurosurgeon to work at their main campus medical center. The goal over the next year is to be staffed with 9 to 10 neurosurgeons. All levels will be considered. For individuals who are currently at an Assistant or Associate Professor level, this represents a good opportunity for potential advancement in their academic level.
These are main campus positions which will be an academic practice with remarkable opportunities in teaching, research, and clinical neurosurgery. Applicants should have a strong interest in research, publishing, education and a desire to maintain broad-based clinical activities and skills. This is the state's only neurosurgery residency program which provides neurosurgical service for the state's only academic medical center. The residency program is fully accredited and in good standing with the ACGME and is at its full approved complement of 11 residents.
As a member of an academic neurosurgery program, it will be expected that the neurosurgeon will participate in research. The amount of effort dedicated to research will vary across faculty. A neurosurgeon with a primarily clinical focus will not be expected to participate in basic science research, but mentoring and participating with residents in clinical projects will be expected. A faculty member interested in being a clinician-scientist is strongly encouraged to apply. This individual will be supported through start-up funds and protected research time. Other resources within the department include laboratory space and research personnel, including a Ph.D. functioning as the Neurosurgery Lab manager. The focus of their research can range from basic, to translational, to purely clinical. As the state's only academic medical center there are innumerable opportunities for neurosurgical research. Institutionally there are a number of resources available to the Department of Neurosurgery. The Office of Research offers support for grant development and submission, intramural research funds, and clinical research support staff. The department has a fairly robust cerebrovascular research effort with ongoing clinical trials, retrospective studies, translational research, and collaborations with basic scientist within the institution. Other areas of research will be fully supported.
The Department of Neurosurgery is a member of the institution's Neuro Institute which is a multi-department collaboration with a mission to integrate high quality health care, ground-breaking research, and innovate educational programs within the field of neuroscience. The foci of the Neuro Institute are Neurotrauma (both traumatic brain injury and spinal cord injury), stroke (hemorrhagic and ischemic) and addictions. There is departmental and institutional support available for a neurosurgeon wishing to develop a research program in one of these areas.
Spine
Fellowship training in spine is desirable but not required. This individual through residency and/or fellowship should be comfortable in treating the spectrum of neurosurgery spine disease including trauma, degenerative, and oncologic spinal disease. Deformity expertise is desirable and will be supported but is not required. This individual will be asked to expand the current degree of expertise in spine surgery and work to develop a comprehensive spine program serving as the neurosurgical lead fostering a multidisciplinary approach to spinal disease working with pain management, PM&R, and orthopedic surgery. This position is a ready-made spine practice intended to replace a recent departure. The opportunity is one looking for a complex spine surgeon who wished to develop a practice centered on very complex spinal disease, spine oncology, and complex spine trauma reconstructions. Case volume is anticipated to be 250+ in the first year with 80% spine and 20% general.
Cerebrovascular/Endovascular
Endovascular training through a CAST or ACGME certified program is a requirement. A formal fellowship in cerebrovascular/skull base is not required, but the expectation is that the neurosurgeon through either their residency and/or fellowship training will be comfortable treating open cerebrovascular disease. The opportunity exists for this person to hold a leadership position as the Neurosurgical Director of the multidisciplinary Stroke Center working with Neurology, Radiology, Emergency Medicine, and the Institution to grow and expand the vascular service line. Call will be 1 in 3 for vascular, general neurosurgery call is negotiable.
There is an established robust cerebrovascular neurosurgical practice. The center admits over 1,100 acute stroke patients annually (over 700 ischemic with ~ 70 mechanical thrombectomies, 100 subarachnoid hemorrhages, and over 250 intracranial hemorrhages). The practice is expected to be ~50% Cerebrovascular, ~40% Cranial, and ~10% General. The anticipated annual vascular volume for this individual is:
Aneurysm Clipping: 15
Endovascular Embolization (CNS): 30
Endovascular Embolization (Head & Neck): 15
Craniotomy for AVM/AVF: 10
CEA/CAS: 10
Mechanical Thrombectomy: 25
Angiograms: 80
This practice is ready made and based on current operative volumes without any consideration of growth. Hence, this estimated volume is a first- year estimate, and growth is anticipated.
Neurosurgical Oncology/Neuro-endoscopy/Radiosurgery
Fellowship training in neurosurgical oncology is desirable but not required. This individual through residency and/or fellowship should be comfortable treating the spectrum of neurosurgical oncology disease using both operative and radiosurgical techniques. This individual will be asked to be the neurosurgical lead of the multidisciplinary neuro-oncology group effectively engaging with neuro-oncology, Radiation Oncology, the cancer center, and outside referring physicians. Interest in participating in neuro-oncology trials will be very much encouraged and supported. This is a replacement position and as such there is a ready-made practice for the neurosurgeon to inherit. This person's practice is expected to be 70% Tumor and 30% general. Estimated volumes for this practice are:
Tumor other than meningioma: 35
Meningioma: 25
CP Angle: 10
Skull Base: 20
Pituitary: 20
Radiosurgery: 50
This practice is ready made and based on current operative volumes without any consideration of growth. Hence, this estimated volume is a first- year estimate, and growth is anticipated.
Trauma
The university is the only provider for the State's only Level 1 trauma center, which results in a significant number of trauma admissions annually. There are approximately 400 to 500 neurosurgical trauma admissions/consults per year. There is a dedicated Neurosurgical ICU with 20 beds managed by a dedicated team lead by a group of NeuroIntensivists. All are fellowshipped trained in Neurocritial care. Management style is co-management and they have a very, very good working relationship with this team.
Practice Highlights:
Anticipated call will be 1 in 8 for the first hire and move to 1 in 9 with additional hires. Direct calls to the neurosurgeon from the ED are very rare, and only occur in circumstances of clinical importance that necessitate attending to attending discussion. There is an in-house neurosurgery resident taking primary call with a senior resident on back-up taking home-call. Neurosurgeons are communicated to through the residents. The anticipated call burden overnight from the residents averages 3 calls per night. The neurosurgeon is only required to come to the hospital for operative cases. EVD's, lumbar punctures, and similar bedside procedures are completed by the residents and do not require attending presence. The group employs 8 RNs and as well as several NPs including 4 adult inpatient, 3 adult outpatient, and 1 pediatric. The NP's provide additional support and coverage to the residents and attendings and the new neurosurgeon will have access to the APPs. Block OR time will be available.
Hospital Highlights:
The university health system encompasses specialty hospitals and clinical practice sites across the state. It serves as the 750-bed diagnostic and treatment referral center for the state. The center is home to the only Level I trauma center in the state. Inpatient stays total over 34,000 annually with more than 455,000 outpatient and emergency visits every year. A part of the University Hospital, the Critical Care Hospital features specialized intensive care for patients in need of medical, cardiac, surgical and neurological critical care. Of these 70 beds, 20 are dedicated to Neurosurgical/Neurology patients with 24-hour coverage by dedicated neuro-intensivists.
Equipment:
• 5 MRI, recently updated
• 5 CT, recently updated
• Image Guided Navigation Equipment, currently updating
• Radiosurgery Unit, Gamma Knife Perfexion less than 2 years old
• O-Arm, less than 2 years old
• C-Arm, recently updated
Over the past year there have been two faculty members that have left the department. One was to be closer to family after the birth of a child and the second was for retirement. The current neurosurgical oncology specialist has indicated that he will be leaving at the end of the year. His wife is completing a degree program and they will be moving to be closer to her family.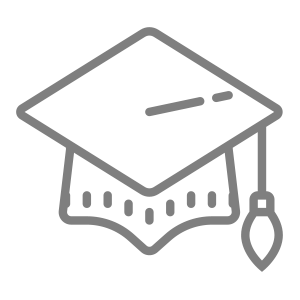 Excellent schools nearby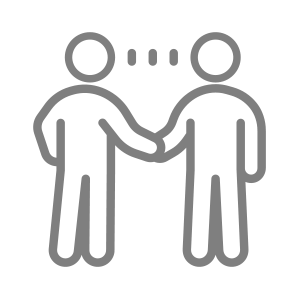 Leadership role available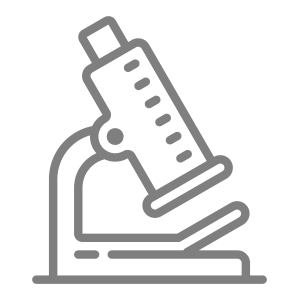 Research support available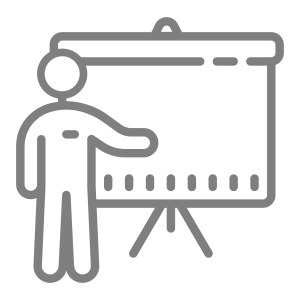 Teaching encouraged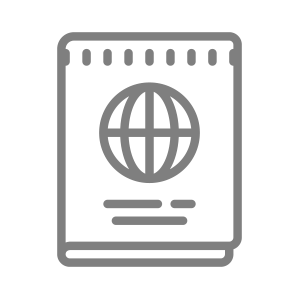 Visa support available
I'm interested in this position
Position #2955-2
Specialty:

Neurosurgery
Subspecialty:

Endovascular
Region: South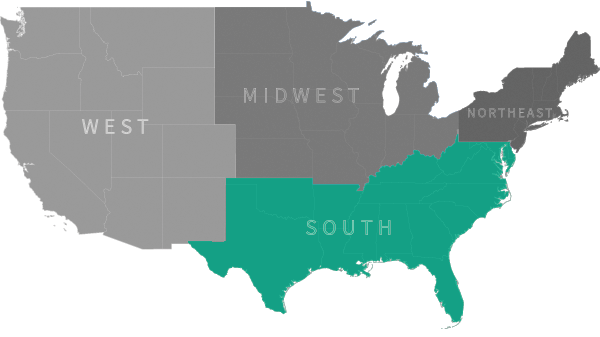 Ready to talk with our recruiting specialists?
Chat with us:
Use the Chat / Help Button below