A well-regarded academic medical center and it's pediatric hospital are seeking a Division Chief of Pediatric Neurosurgery and 2 pediatric neurosurgeons to develop a three neurosurgeon academic division of pediatric neurosurgery. Competitive senior-level pediatric neurosurgery candidates for the division chief position will require significant experience to lead the group and be at the professor or associate professor level.
The University plans to make significant investment in pediatric neurosurgery both in infrastructure and in research resources, and the new pediatric neurosurgeons will assist the program in its pursuit to become a regionally recognized center of excellence for neurosurgery within a nationally recognized center for neuroscience.
Senior-Level Position Details:
The new Division Chief of Pediatric Neurosurgery will report academically to the Chair of Neurosurgery, and will subsequently have a reporting relationship with the Surgeon-in-Chief of Children's Hospital. Within the context of the institution, the division chief will have oversight of the neurosurgery program, collaborate with the administration of the hospital and the operating room to ensure that the program's needs and the needs of the pediatric patients are met, and work with the strategy group to insure the growth of the program. The Chief will also be responsible for the university's resident training in pediatric neurosurgery.
As with all departmental training sites, Morbidity and Mortality Reports and Statistics from the Division Pediatric Neurosurgery will be reviewed at monthly Department of Neurosurgery Morbidity and Mortality Conference. The neurosurgical division chief will have an academic reporting relationship with the Chair of the Neurosurgery at the University. With practical matters, such as issues related to residents and issues related to academics, they will report to this individual. They also have access to speak to this person regarding any clinical issues that arise. The pediatric neurosurgeon will have a reporting structure to the Surgeon-in-Chief of the hospital relative to issues within the institution that pertain to clinical care. The section chief will have a full academic appointment, with academic rank commensurate with the stipulations of the tenure code, at the University and have privileges at it's hospital.
Hospital Highlights:
*The University is the only public academic health sciences center in the state and offers six colleges, two institutes and a graduate studies program, serving nearly 4,000 students in more than two dozen programs
* The University's Physician Assistant, Primary Care and Physical Therapy, Pharmacy and Public Health programs are highly rated by U.S. News & World Report
* The University offers the only National Cancer Institute-designated cancer center in the state; center includes a 10-story, 98-laboratory research; and an eight-story, 108-bed inpatient treatment center, as well as multidisciplinary outpatient center and was completed in 2017
*The pediatric hospital is a 145-bed nonprofit organization, home to the state's only Level IV regional Newborn Intensive Care Unit and the state's only Level II Pediatric Trauma Center
* The pediatric hospital has 50+ Specialty Clinics, 200+ Specialists, 14 Satellite Offices, multiple Pediatric Fellowship programs
* The pediatric hospital is recognized as a 2018-19 Best Children's Hospital by U.S. News & World Report in five pediatric specialties: Cardiology and Heart Surgery, Pulmonology, Gastroenterology & GI Surgery, Orthopedics, and Diabetes & Endocrine Disorders
* The pediatric hospital is Magnet Certified
*New campus expansion plans include an additional 100+ beds to the existing 145, expansion to the Newborn Intensive Care Unit, Fetal Care Center and Fetal Surgery, Infant MRI, full urology support with new urodynamic suite, Pediatric Intensive Care Unit, Cardiac Center including dedicated intensive care, Short-Stay Observation Unit, Emergency Department, and new operating rooms, one which will have intraoperative MRI and navigational system. Plans to house a fetal surgery unit and to have one of the first neonatal ICU MRI's in the country
* The pediatric hospital has a strong research infrastructure developing for pediatric brain tumors, and the region is characterized by one of the highest incidents of pediatric brain tumors in the US. This effort is supported by a recent recruit, well known for his development of novel drug therapies for cancer
* The pediatric hospital also hosts an active oncological epidemiology program
*Additional areas of institutional research strength include molecular genetics, population health, cardiac disorders, infectious disease, and numerous rare diseases
Practice Highlights:
*Ample opportunity to build across the breadth and depth of pediatric neurosurgery
*Strong support available for pediatric brain tumor practices due to regional pediatric brain tumor prevalence, growing institutional infrastructure, and clinical and research faculty recruitments
*Keen interest in developing a pediatric epilepsy program; there is a community-based pediatric neurosurgeon who does pediatric and adult epilepsy surgeries, but has not developed a robust pediatric epilepsy program, which is therefore an area of opportunity; EMU creation currently in the planning stages
*Very well-established pediatric orthopedics program and focus on growing that program; key interest in a collaborator for the orthopedic scoliosis program
*Future interests in developing several subspecialty interdisciplinary programs including craniofacial surgery, vascular, trauma, epilepsy, brain tumors, hydrocephalus, spinal cord injuries, and fetal surgery
*Current pediatric neurosurgeon performed 350 cases during the 2018 calendar year. Market potential estimated to be approximately 575 cases per year
*Marketing and Physicians Relationship Department will work to establish and strengthen existing referral patterns as well as new opportunities outside the immediate referral center
*Patients come from five states. Two million children reside within 250 miles of the city. The medical draw area in the immediate area is approximately 950,000 people. Beyond the city, a nearby city has about 300,000-400,000 people and is about 30-40 minutes away. There is no other children's hospital within a 250 mile range, so the entire area has approximately 2 million children under the age of 18 as a referral base
*Equal call burden sharing would occur between all neurosurgeons. No adult neurosurgical coverage would be required. No outside neurosurgeons would have call responsibilities. Ongoing locum tenens support would be available until a full three person department is established
*E.R. Call: 2-3 consults are received per day. All consults go to the resident prior to attendings being called. Co-management service is arranged for all non-consultation calls overnight; 24/7 coverage through the University's neurosurgical residency program
*Although not required, the Pediatric Neurosurgery Division Chief could be an active investigator, while also being tasked with supporting faculty with research focuses including those in basic, translational, clinical or epidemiologic nature
*Institutional policy allows for the neurosurgeon to do work as a consultant for outside organizations as long as it does not interfere with the pediatric hospital's policies and clinical/educational functions. The University allows faculty up to 2 days/month to serve as a consultant, not including clinical care
Area Highlights:
*City Ranked #25 in the 100 "Best Places to Live" by U.S. News & World Report in 2018
*Rated the No. 1 city for college graduates to start their careers in by Ziprecruiter in 2018
*Residents enjoy the benefits of living in an easy to navigate smaller city with the rich amenities usually found in larger metropolitan areas
*Residents enjoy ample venues for entertainment including a variety of performance venues, museums, and musical heritage, including the historically-significant jazz scene
*City recently broke ground on the first phase of a nearly $300 million, massive riverfront revitalization project that will revitalize city parks, add new apartments, restaurants, retailers, trails, an urban beach, an ice skating ribbon, various children's play areas and more
*City offers excellent restaurants and is known internationally for its premiere steakhouses
*Residents enjoy a number of historic and ethnic festivals to celebrate the city's Native Americans, German influences and railroad heritage, as well as several arts festivals and outdoor concerts
*Sporting events
*City has a diverse economy, is home to several Fortune 500 companies and is known for its startup culture
*Eleven colleges and universities are among city's higher education institutions
*City is both attractive for singles and particularly attractive for those married with children, as it consistently rates amongst the best places to raise a family and offers a children's museum, zoo and aquarium
*Cost of living is very reasonable many wonderful neighborhoods
*Both religious and non-religious schools are available, as well as multiple private schools. Public education is also excellent in this area
*Cultural activities in the area are diverse including arts, theaters, museums and sports. The metro is a diverse population with over 100 languages spoken in the public school system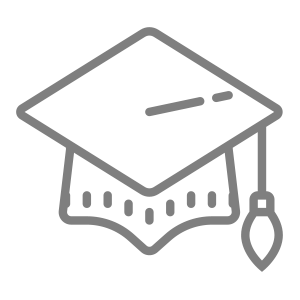 Excellent schools nearby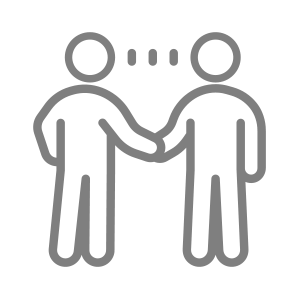 Leadership role available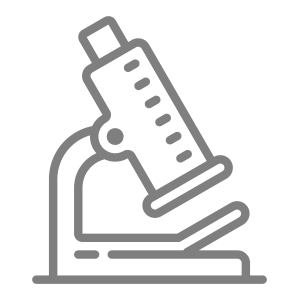 Research support available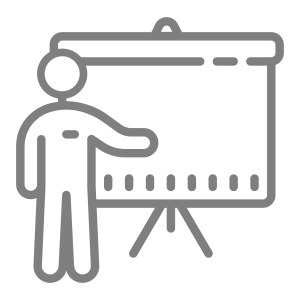 Teaching encouraged
I'm interested in this position
Position #2885-1
Specialty:

Neurosurgery
Subspecialty:

Pediatric Neurosurgery
Region: Midwest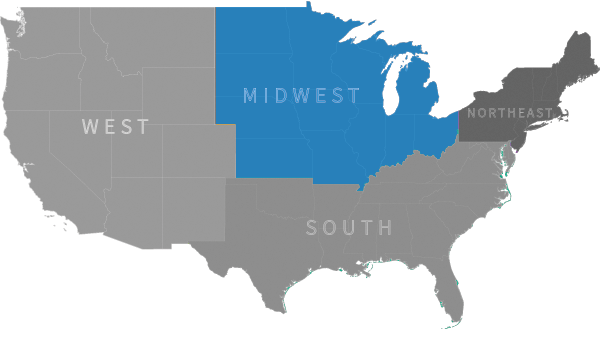 Ready to talk with our recruiting specialists?
Chat with us:
Use the Chat / Help Button below