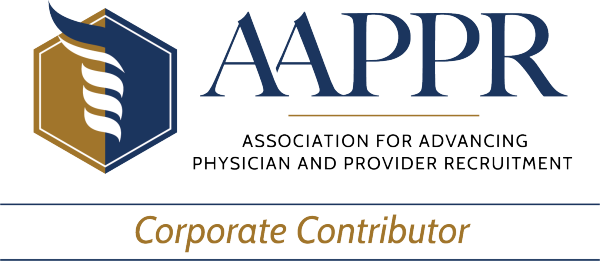 Mar 22, 2023 - Mar 24, 2023
Details:
Meet with our team to discuss your hiring needs in Neurology, Neurosurgery, Gastroenterology, and Urology.
Location:

Austin Convention Center in Austin, TX
The Association for Advancing Physician and Provider Recruitment (formerly ASPR) is the leading authority on physician recruitment and retention. The organization's focus is to support and enhance the careers of in-house physician recruitment professionals. The AAPPR Annual Conference is the organization's premier event!
Attend the AAPPR Annual Conference to learn the most up-to-date industry tools and trends available to help recruit, onboard, and retain physicians and advanced practice providers in your community. The Conference offers invaluable opportunities to network with your colleagues from across the US and Canada.
Find out more about the AAPPR here!