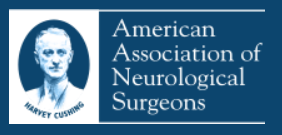 Apr 29, 2022 - May 2, 2022
Details:
Meet our Neurosurgery Team in the AANS Exhibit Hall.
Location:

Pennsylvania Convention Center in Philadelphia, PA
The American Association of Neurological Surgeons promotes the highest quality of patient care and advances the specialty of neurological surgery.
Read more about the AANS and the Annual Scienfiic Meeting here.