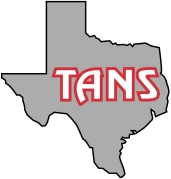 Jan 30, 2020 - Feb 2, 2020
Details:
Meet our Neurosurgery Recruitment Specialist Andrea at table #16 to talk about exciting job opportunities or hiring needs.
Fri., Jan. 31 | 7:30 a.m. - 8:00 p.m.
Sat., Feb 1 | 7:30 a.m. - 5:00 p.m.
Location:

Four Seasons Resort in Las Colinas, TX
The purposes of the Texas Association of Neurological Surgeons are:
To promote and advance neurological surgery within the State of Texas.
To further the advancement of and the pursuit of excellence in neurological surgery and related sciences through continuing education.
To uphold the principles, policies and practices for the attainment of the best in neurosurgical patient care.
To provide a communication interface with other groups, and represent neurosurgical opinion to preserve and achieve the principles and purposes of the Association.
We hope to see you there!
To learn more about the Texas Association of Neurological Surgeons or to register for this event, click here.