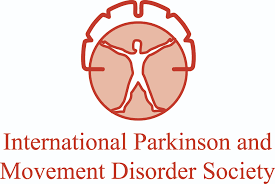 Feb 14, 2020 - Feb 16, 2020
Details:
Meet our Neurology Recruitment Specialist Andy at booth #12 in the exhibit hall.
Fri., Feb. 14 | 9:30 a.m. - 9:00 p.m.
Sat., Feb. 15 | 9:30 a.m. - 5:00 p.m.
Sun., Feb. 16 | 9:30 a.m. - 12:00 p.m.
Location:

The Intercontinental in Miami, FL
As a result of the rapid growth of the MDS Pan American Section (MDS-PAS), there is the need for a forum to discuss relevant issues in the field of Movement Disorders, specific to the Pan American Section. Attendees of the 1st and 2nd PAS Congresses agreed this is a tremendous opportunity for MDS-PAS members to network with colleagues from different parts of Pan America.
The aim of the 3rd Pan American Parkinson and Movement Disorders Congress is to encourage a discussion of therapeutic strategies of Parkinson's disease and other movement disorders throughout the Americas, and highlight similarities and peculiarities of the clinical and surgical treatments of movement disorders in different regions of the PAS. There will be a focus not only on options already incorporated into clinical practice but also in upcoming therapeutics.
We hope to see you at the meeting!
To learn more about the Pan American Parkinson and Movement Disorders Congress or to register for this event, click here.