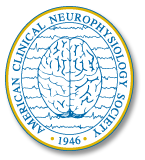 The ACNS Annual Meeting & Courses are designed to provide a solid review of the fundamentals and the latest scientific advances in both "central" and "peripheral" clinical neurophysiology. Presentations at the Annual Meeting & Courses are given by leading experts in the field and have value for health care professionals who utilize clinical neurophysiology. Sessions include symposia, workshops, courses and Special Interest Groups, featuring didactic lectures, expert panels, debates and interactive formats. Poster presentations at the Annual Meeting highlight the latest work conducted at clinical neurophysiology centers around the country.
The meeting also features a number of opportunities for networking, including a Professional Development Mentorship Program in which residents and fellow applicants are paired with senior ACNS members and provided an opportunity to connect.
Stop by our booth and meet our team! We would love to help you with your job search or hiring needs.
To learn more about the American Clinical Neurophysiology Society or to register for this event, click here.